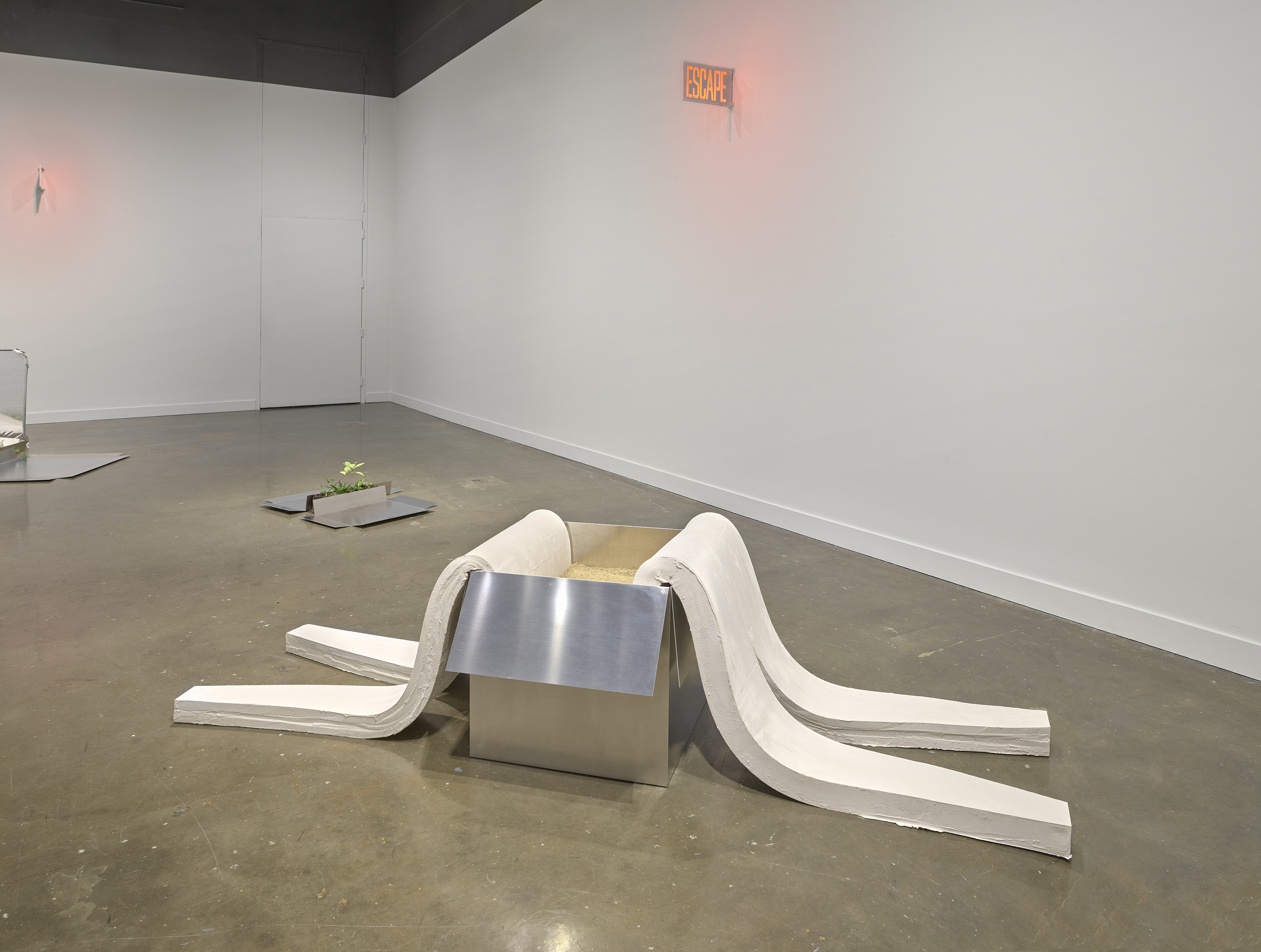 Sreshta Rit Premnath: Grave/Grove
October 22, 2021 - February 13, 2022

Sreshta Rit Premnath creates works in sculpture, video, photography, and installation that draw on the formal legacies of minimalism and conceptualism to think through the politics of boundaries, bodies, and labor in contemporary life.
Grave/Grove
reflects his interest in how shared spaces of growth and care, such as community gardens or nurseries, can be embedded within the otherwise dehumanizing spaces of collective discipline and confinement, such as detention centers or refugee camps.
Grave/Grove was
co-organized by MIT List Visual Arts Center and the Contemporary Arts Center, Cincinnati, and toured to the ICA San Diego in 2022.
Read more